Monday, November 13, 2006 Mall, Restaurant and Supermarket Hopping and Cine Europa


Weekends tend to be a luxurious yet stress-free engagement to most office mayhem striken folks. It is the best time to relax, go shopping at the favorite mall or tiangge, do errands to doing grocery runs to buy kids "baon" and for a weeklong stock loads of everything. In between activities, of course Filipinos wouldn't forget to splurge more by checking out new restaurants or coming back to your favorite food place (every Pinoys bisyo). Oh, just a typical weekend you've been probably looking forward every Mondays when you're greeted with bombarding work load. Surely, somehow you'd hope for something new, maybe a time for couples, family or friends to hang out without spending too much yet enjoyable. How about free movie? Does it sound appealing?
How was your weekend? Mine was enjoyable and quite tiring (of all the muscles required to walk, stroll and munch food!-doesn't bother me at all!! Hehehe). I went to the Ortigas SM Hypermarket, Shopwise Libis, Tiendesitas, Blue Kitchen at the Shangri-La Mall and Terry's Selection at the Podium for groceries and other food finds. Those are the most practical places to go when I am around the Ortigas business district plus the fact that the weekend traffic caused by EDSA repair (election is fast approaching..ugghh!) is just another way to heighten stress rather than alleviating it! Better set aside other gastro-trips for the next days. Other than supermarket hopping, of course I have to check out some restaurants. And everything was worth note taking, and definitely good for future posting! I have so much to post yet little time! Gosh! I will compensate for it more and more posts coming up.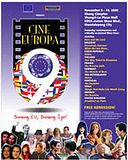 Ooppss, I almost forgot about the movie thingie. I went to Shangri-La Mall last Saturday primarily to watch an art film from this year's
Cine Europa
, but for unforecast reasons became unfruitful! So I went back Sunday tagging along my niece
gargantuaneater
to watch. Oh, and the movies are for free! So more money for eating, yiiipeee! If you fancy foreign art films do check it out, it will only run
until Sunday November 19
. After watching don't forget to visit
Cyma
Restaurant
Greek offerings,
Blue Kitchen
booth,
Wham! Burgers
yummmyyy burgers and the new
Coco Rama
Restaurant's pancakes.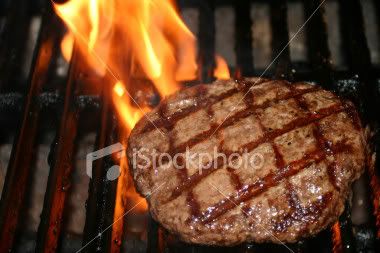 Posted by pinaygourmand :: 3:56:00 AM :: 0 comments

---------------oOo---------------