Sunday, November 26, 2006 Wish List of Any Kitchen Freak



Hey ho, hey ho! Less than a month to go before Christmas, a month and a week before New Year and less than 3 months before Lunar New Year! Whew! By now you're probably been thinking what's the most appropriate gift for a family member, a friend or even for yourself who's a foodie and so I'm here to the rescue! TADA...uhhmmm, ok not to rescue (financially!) but merely to help and suggest. hehehe




DISCLAIMER: Whatever is suggested below only comes to mind of great use according to my experience, preference-quality and value, opinion and a little scientific know-how. Maybe, I own or not all and may have used or not all of it too.




I've always believe that a basic essential in any ones kitchen is to own a dependable, high quality and long lasting cookware sets. It may mean a total instant shopping plurge BUT investing on it actually saves you from buying so often in the future. And to guide you better of choosing your cookwares check out this article

here

.




I like ceramics, cast iron and stainless steel cookware sets. I seldomly use non-stick pans and use it with extra care. I particularly prefer stainless steel cookware sets with thick layered bases (bottom) for heat distribution and thermostat ability knob at the covers. It works wonders, trapping heat inside makes the cooking time shorter. Sounds good huh? Makes you cook healthy meals but its not totally friendly. Uhmm, with its thickness and heaviness, needs a lot of care when washing but of course it's a good tool to whack a head. Battle gear for the wifey waiting for a late husband.hahaha. Ok too violent..for a burglar then. Anyway, a good example of this kind is the

Amway iCOOK

but it doesn't have a thermostat knob. The perfect example though is a

Cucina Mondo

collection, which I believe is made in Italy. It was once available in the Philippines but for some reasons the marketing management settled to discontinue its sales locally. (there are some stocks left though, for sale at a much lower price)




Since we don't have enough access to everything the world has to offer for kitchen essentials, we'll settle for those we can find locally or through the internet. And I will just round up the wish list into 12. What I'll have here are the most essential ones, the must haves from cookware to cook's tools, gadgets and "cooking costumes".




French cookware line made with enamel coatings, tested for durability. Offered in Red and French Blue color.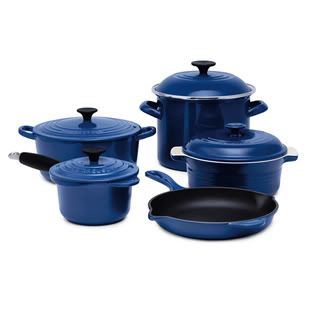 From a trusted line that is famous for home use, comes this set that can be use for any cooktop.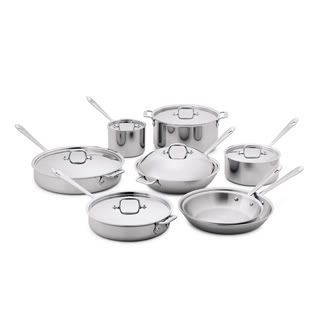 A little twist and turn and you get perfectly cubed garlic, without steeping the garlic essence or smell in your hands. Saves time too.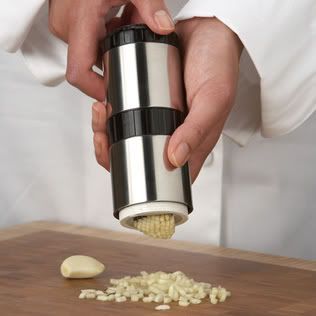 With power comes durability and user-friendly design. Includes 10 speed and a powerful motor mechanism, any baker bud would love to use this. Knowing Kitchen Aid's reputation, this might last for years!
You probably own a coffee maker but do you have a durable electric tea maker? If not, then grab it now! This is good for those who've been trying to avoid coffee but would love to have a sip of a hot drink after meals or just definitely for tea lovers. Make your tea with this using your loose tea leaves.
Just recently launched and its one of the hottest cookbook right now. It is based on the original Joy of Cooking cookbook 75 years ago and includes helpful instructional guides. This is highly recommended by most celebrity chefs and for the first time in this edition, they included slow cooker recipes.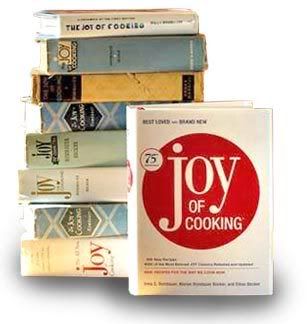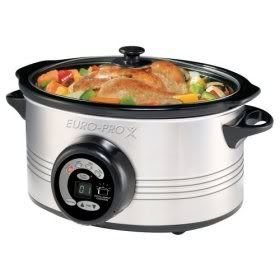 When you like entertaining and inviting your friends and loved ones for dinner at home, you sure need this in your tabletop. A dozen of Italian plates, wine glasses and napkins at a reasonable price.
What goes with your nice buffet set is this flatware with 12 five-piece place settings, 12 extra teaspoons, 12 extra salad forks and a five-piece hostess set with two serving spoons (one pierced), serving fork, butter knife, and sugar spoon.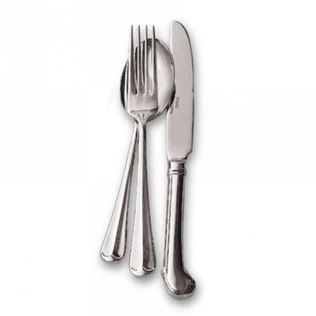 This indoor grill lets you cook your favorite kebabs, barbecues, roast chicken etc, right inside your kitchen. Less fuss, easy to use and is a healthy way to grill.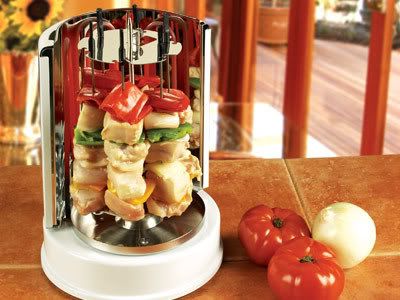 Most of you have probably noticed this clogs worn by Chef Mario Batali in orange. It may look ugly but it gives comfort and safety. Whether a chef, a cook, or a home foodie enthusiast who stays a long period of time in the kitchen, this is a definite must have!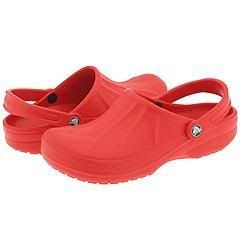 Large enough holder even for your extra large cookbooks. You don't need to re-write recipes from your cookbooks anymore, this is a reliable sturdy tool with anti-splatters.




Technorati tags:kitchen,cooking,cookware,kitchen tools,kitchen gadgets,flatware,slow cooker,cookbook,kitchen appliances,tea maker,dinnerware,griller,crocs clogs,stand mixer
Posted by pinaygourmand :: 1:36:00 AM :: 1 comments

---------------oOo---------------